And let us consider how to

stir up

one another to love and good works, not

neglecting

to meet together, as in the habit of some, but

encouraging

one another,

all the more

as you see the Day drawing near. – Hebrews 10:24-25
Welcome new visitors to HRBC. It is our prayer and purpose to help people grow closer to Jesus. If you are looking for a church home or have any questions about who Jesus is, we want to serve you. It is our vision at Hampton Road Baptist Church to help you reach up in worship, reach in for discipleship and growth, and reach out in evangelism and ministry. We hope that you will join us in worship! If you have any questions not answered here or would like additional information about our church, please see our contact information below.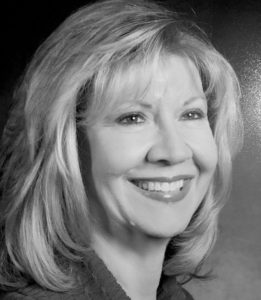 Sandra served as volunteer at HRBC since 1985 and joined the staff in February of 2015, after a career in the hospitality industry. Before joining the HRBC family, she served as the preschool director for Woodcrest Baptist Church in Dallas.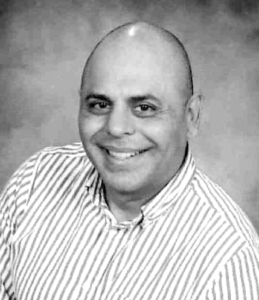 John became a part of HRBC staff in May 2013. He was an Evangelist for
Prison Fellowship
International in Columbia, served as a translator for several pastors and missionaries, and specializes in mental health ministry providing pastoral counseling.
Hey HRBC members and guest. We are open but are taking social distancing practices and precautions seriously to keep everyone who visits safe.
However, if for any reason you do not feel safe in getting out and joining us for worship Sunday mornings.
We have our services on our Facebook page. We are Facebook live at 10:30am and Hispanic service at noon.
On Campus worship: English at 10:30am Spanish Noon
We have 2 On Campus Adult Sunday school at 9:30-10:15am
1. Roy Wilson Room B240 (Parlor)
2. Clayton Hancock Fellowship Hall
3. Mays/Goad Fellowship Hall Room C
Children's Sunday school Meets in the NE wing in The Great Room
Youth On Campus Sunday school Room 220 at 9:30-10:15am
We also have Zoom Sunday school Classes that meet every Sunday morning. Contact HRBC 972-223-5070
HRBC Sunday morning service is now meeting in the fellowship hall. This location is found on the East side of Hampton Road Baptist Church off N. Lyndalyn Ave. We are encouraging members and guests to park either on the NE parking lot or SE/S parking lot. The North main worship entrance will not be open.
English service is at 10:30 AM; Spanish service is at 12:00 PM.
These are the precautions/social distancing practices HRBC is taking:
1. We will be using masks in greeting folks.
2. Entrance to the facility will be restricted to these doors: SE/SW, and NE/NW.
3. (3) Occupants in the elevator will be limited per trip. Or one family at a time.
5. Blankets will be available for those who need them and will be washed each week here at the church.
6. Sanctuary pews will be marked off to allow for 6-foot social distancing. Of course, family households may sit closer together. The balcony will be open and set up in like manner.
7. Congregants are strongly encouraged to wear masks. (Issued by Texas Governor Abbott June 22nd & Dallas County Order by Judge Jenkins: June 19th, 2020)
8. Hand sanitizer will be readily available.
9. The church will be thoroughly cleaned each week prior to Sunday.
Office hours are back to normal, Monday-Thursday, 8:00 AM-5:00 PM. Fridays are 8:00 AM-noon.
Building access will still be restricted, so please call prior to showing up.
At this time HRBC is not allowing outside community groups to use our facility.
We care about your health and safety. We're ready to go and look forward to seeing each and every one of you that can attend.
Our utmost concern throughout this quarantine has been the welfare of our church family.
We love you! Your HRBC Staff

Our vision at Hampton Road is to be a Bible believing, culturally diverse congregation that spiritually equips and teaches our members through Bible study, prayer, corporate worship, discipleship,
and fellowship.
Our mission is to be a family of faith, reaching up to worship the living God, reaching in to encourage and equip believers of Jesus Christ and reaching out to share Christ with a world in need.
Youth Wednesday Night Activities in
6:00-9:30pm
Worship The Lord In Giving
Faith and finances are inseparable; you cannot divide them. When we give our tithes and offerings, we are reminded of how much God has done in each and every one of our lives. He is the ultimate provider and sustainer. He not only deserves the highest praise, but our first fruits. As Randy Alcorn says, "The more we give, the more we delight in our giving- and the more God delights in us. Our giving pleases us. But more importantly, it pleases God."