And let us consider how to

stir up

one another to love and good works, not

neglecting

to meet together, as in the habit of some, but

encouraging

one another,

all the more

as you see the Day drawing near. – Hebrews 10:24-25
Welcome new visitors to HRBC. It is our prayer and purpose to help people grow closer to Jesus. If you are looking for a church home or have any questions about who Jesus is, we want to serve you. It is our vision at Hampton Road Baptist Church to help you reach up in worship, reach in for discipleship and growth, and reach out in evangelism and ministry. We hope that you will join us in worship! If you have any questions not answered here or would like additional information about our church, please see our contact information below.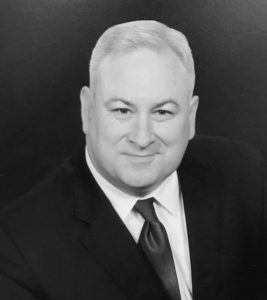 Kelly has been the pastor of HRBC since 2014. He served in youth ministry for 23 years and has been pastoring ever since.
Stephen joined the staff in 2018 as the family life minister.

Pr
ior to joining the staff, he has served in local churches in Kansas and Texas in similar roles since 2003.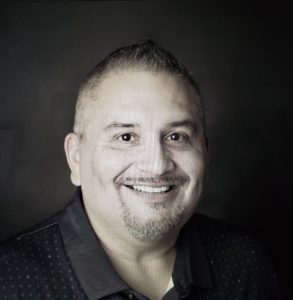 Worship & Youth Administrator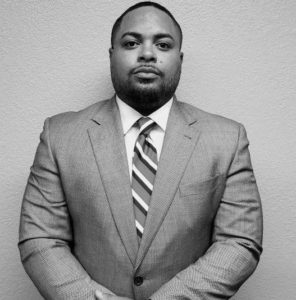 Adrian joined the HRBC staff in 2015. Before serving in ministry, he served in the Marine Corps. He has been in vocational ministry for the
past 7 years.

Hello, HRBC. We hope this message finds you all safe and well. Please contact any members that do not use email and provide them with the following message.
In light of recommendations by the government task force for COVID-19, your staff is making changes this week to keep everyone as safe and healthy as possible. The church office is closing today, for the week; we are also cancelling all activities on the campus, today through Saturday . We believe it is needed to protect our congregation

and

to allow us to initiate a deep cleaning process. However, all staff will be available, working remotely.We are not giv

ing in to any fears, we simply believe it is the wisest co

urse of action. Please note that Sunday school and the worship service are still planned as scheduled. If you need to reach us for any reason, you can email us here:
info@hrbc.org
kellywolverton@hrbc.org
stephenheslip@hrbc.org
alexnavarrette@hrbc.org
During this time, we are asking for our congregation to "team up" with us in fighting the effects of this illness, both in our church business and our community as a whole. You can help us by doing the following:
1. Be positive. It is tempting to chat negatively with each other with so much of the unknown floating about; we ask that you uplift each other and pray/support staff as we try to lead in the direction God has for us.
2. Please do give your planned tithes and offerings; online is the easiest way to do this. If you need help with setting this up, please contact Stephen Heslip. We will not let fear bring down our financial commitments to our congregation, the mission field, or our community.
3. There will not be a worship guide printed for this Sunday's service. Thank you in advance for your understanding.
4. The worship choir will not serve in the Sunday service this week, since there will not be a choir rehearsal. The Praise Team will serve instead.
5. We will not be able to print and distribute "The Intercessor"this week. Please do keep praying and provide requests and needs via Prayernet.
6. Check on each other, bear one another's burdens. Please notify staff of any member in distress.
7. If you wish, you can look for staff updates on Facebook and Instagram. The correct HRBC Facebook page is the one showing the church at night. Our Instagram page is @hamptonroad1.
We will be in touch with you via Road Alert, and will let you know of any other schedule changes, or if any of our members are suffering and how you can help.
We are the Body of Christ, here on this earth. We will need to be patient, loving and kind to each other and all strangers we may come in contact with. Use this opportunity to spread His Peace to a lost world that is panicking over this illness. Rather than a huge imposition, we will use this as an opportunity to show our community we love them. Our God is a Mighty God and He will see us through.
We love you and are here for you.
HRBC Staff
II Timothy 1:7: For God gave us a spirit not of fear but of power and love and self-control

Our vision at Hampton Road is to be a Bible believing, culturally diverse congregation that spiritually equips and teaches our members through Bible study, prayer, corporate worship, discipleship,
and fellowship.
Our mission is to be a family of faith, reaching up to worship the living God, reaching in to encourage and equip believers of Jesus Christ and reaching out to share Christ with a world in need.
postponed until further notice
Worship The Lord In Giving
Faith and finances are inseparable; you cannot divide them. When we give our tithes and offerings, we are reminded of how much God has done in each and every one of our lives. He is the ultimate provider and sustainer. He not only deserves the highest praise, but our first fruits. As Randy Alcorn says, "The more we give, the more we delight in our giving- and the more God delights in us. Our giving pleases us. But more importantly, it pleases God."